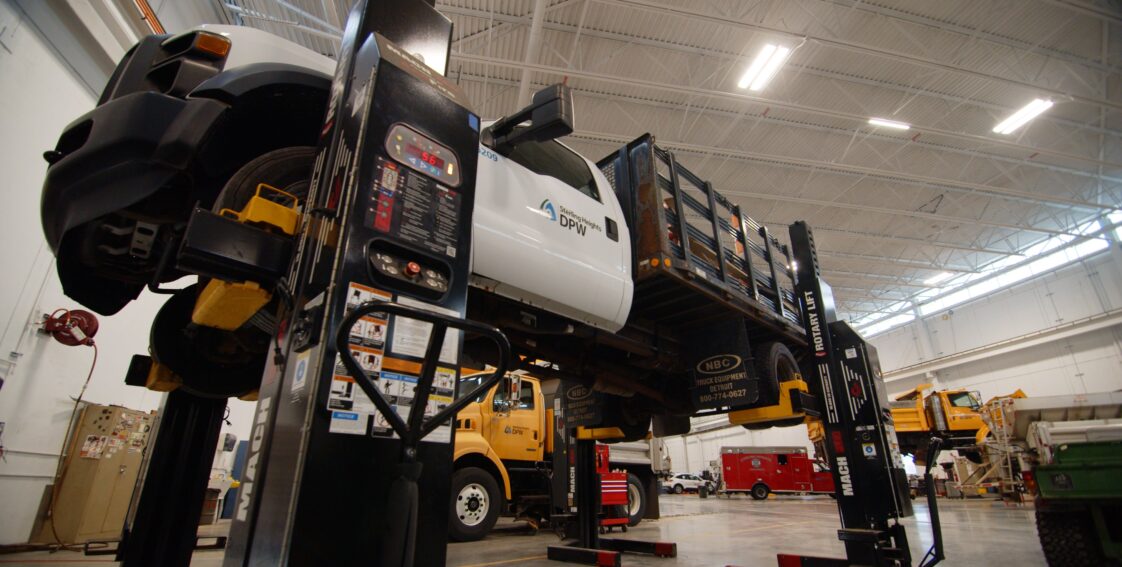 Do You Need Automotive Lift Repair or Maintenance?
Although automotive lifts are durable, they still experience damage and wear over time. That's why you need to keep up with preventive maintenance. When you opt for minor automotive lift repair and maintenance work, it will not only increase the lifespan of your lift, but also minimize downtime and replacement costs and ensure safety for you and your technicians.
If you're not sure whether your lift needs serviced, keep reading this article. In it, we'll discuss how to tell when your automotive lift needs maintenance or repairs.
Check Your Last Service Date
Be sure to check and follow the maintenance procedures recommended by the manufacturer of your automotive lift. Remember, inspection and maintenance requirements vary for different brands, models, and types of lifts.
To stay up to date with maintenance recommendations, keep a record of every inspection date, the results of the inspection, and what the inspector recommended. Keeping these records ensures that you never miss any necessary maintenance or repair work. If you don't have any records, you need to schedule a service appointment for your lift as soon as possible.
Be Alert for These Signs of Damage
If you've noticed any of these following signs, it's highly likely that you need to schedule automotive lift repairs:
Deformation or Excessive Wear in the Lift Components
Hydraulic Fluid Leaks
Restraints or Locks Not Working
Damaged or Worn-Out Lift Contact Points
Cracks or Loose Concrete Around Floor Anchors
If your lift is damaged, do not perform these repairs yourself—contact a professional who will inspect the lift, assess each component, and suggest which repairs are needed. A professional repair technician can also provide recommendations for adjustments and tips for avoiding certain damages in the future.
Opt for Annual Lift Inspections
The best way to identify any needed repairs is by opting for annual lift inspections. The ANSI/ALI ALOIM-2008 (R2013) actually requires every vehicle lift to be inspected once every year. Apart from the annual inspections, you can do a few things to lengthen the lifespan of your vehicle lift.
Routinely check each lift every day before use.
Check the sheaves and cables for damage and wear. Wipe the cables carefully with a piece of cloth to detect hard-to-see small broken strands. Replace all the damaged wires or worn-out cables. Check for severe corrosion, deformed strands, excessive stretch, variations in diameter, or changes in normal appearance.
Lubricate the lift according to manufacturer guidelines.
Routinely check the anchor bolts attaching the lift to the floor and ensure they're snug.
For hydraulic lifts, check the quality and level of fluid regularly and refill it as needed.
Inspect lift adapters and accessories like the rolling jacks periodically.
Keep the lift components clean and free from corrosive agents, road-deicing chemicals, and solvents. If these chemicals do come into contact with the lift components, rinse the components thoroughly with water, wipe them down with a clean cloth, and relubricate.
Get Help From Allied
Automotive lift repair and maintenance work will help you keep your lift operating for years to come. If you're not sure of your last service date or need to schedule an inspection, reach out to Allied today. We're proud to offer reliable automotive lift repairs as well as comprehensive lift inspection services. In fact, our ALI-certified technicians perform thousands of inspections every year on all types of makes and models. To request a quote or schedule a service, please contact us today.