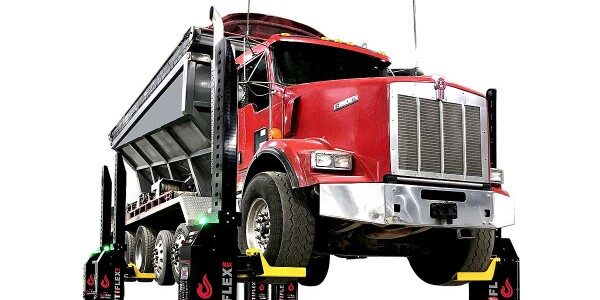 Improve Fleet Safety With These Tips
Quality fleet management is necessary for almost every business. Having the right fleet safety protocols in place will keep your employees safe while ensuring deliveries run on time. But, creating these protocols can be a complicated process. If you're reworking your current fleet safety protocols, you'll want to read this article. In it, we'll discuss some of the best safety practices you can implement.
Opt for Routine Preventative Maintenance
Routine preventative maintenance refers to the regular inspection and servicing of your vehicles. Frequent servicing will prevent sudden shutdowns due to inoperable vehicles. Because preventative maintenance also prevents costly repairs, it will also save you money down the road.
To keep up with maintenance, you may want to create a preventative maintenance program. Most companies that manage fleets usually have a preventative maintenance program in place. This type of program can help you schedule maintenance when needed without experiencing downtime.
Lastly, when your vehicles work optimally, it prevents transportation issues and accidents. Although it may take some time to create a preventive maintenance program, it is one of the best and most important practices you can implement to improve fleet safety.
The next step is incorporating mobile lifts.
Maximize Your Space With Mobile Lifts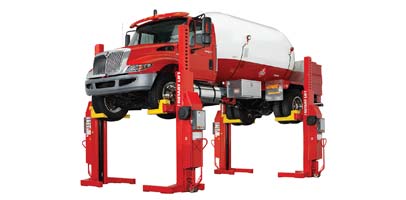 Mobile lifts are great solutions for facilities with limited space. Because they are mobile, these lifts also make vehicle servicing easier and safer for your technicians.
It's best for you to assess your unique fleet repair needs before purchasing any mobile lifts. There are different types of lifts available, and there is never a one-size-fits-all solution for every fleet repair center. For example, the available space in your shop and the weight of your vehicles are significant aspects to consider when choosing a mobile lift.
Remember to educate and train your workforce on how to use mobile lifts to avoid accidents or any potential damage.
Upgrading to the Right Shop Equipment
The equipment that you use while performing fleet repairs also has an impact on driver safety. You cannot use old and outdated tools when you perform repairs and expect high-quality, long-lasting results. Every fleet manager should invest in the right shop equipment—both your workers and your budget will thank you for it. Ultimately, the right equipment will improve safety, increase efficiency, reduce time spent on repairs, and ensure quality results.
Conclusion: Get Help From Allied
Are you searching for better ways to improve fleet safety? If so, get in touch with our team at Allied, Inc. We're one of the biggest automotive service equipment distributors in the U.S. From mobile column lifts to portable wheel aligners, we sell a wide array of equipment, and can help you find the right solutions for your fleet. In addition to selling automotive service equipment, we also provide installation services, lift inspections and repair services, and facility design assistance.
Contact us today, and let us know how we can help you.