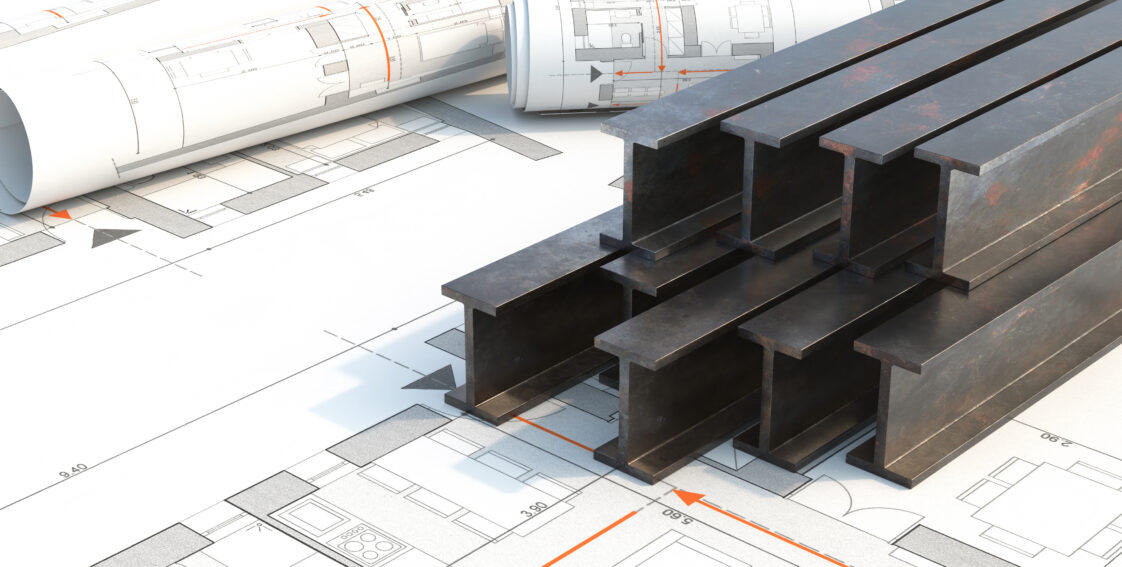 How to Optimize the Layout of Your Auto Repair Shop
An optimized auto repair shop layout is imperative for safety, production, and profit. For example, the physical arrangement of shop equipment, including vehicle lifts, engine hoists, and brake lathes, can hinder or accommodate workflow.
If you're designing a new shop or enhancing an existing set-up, you're in the right place. In this article, you'll learn what to do and what to avoid during the design process.
Start With Your Equipment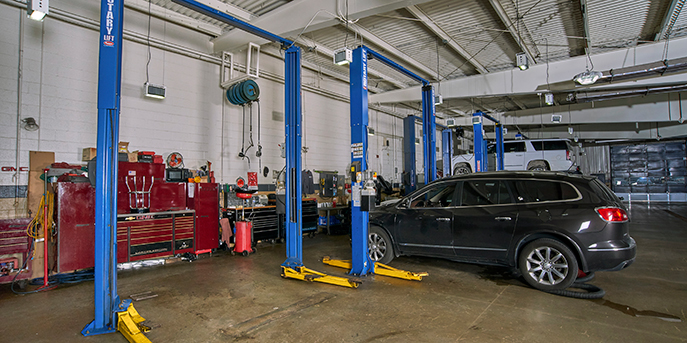 First, what types of automotive equipment will you have in your shop?
Equipment like automotive lifts, lift tables, engine hoists, and other major components need to be researched and purchased ahead of time because they all have specific installation requirements, including concrete thickness. So, you'll want to ensure your flooring is equipped to handle these types of installations. 
Knowing what you'll have in your shop also makes it easier to plan your layout and avoid potential bottlenecks.
Understand Your Space Limits
When planning your layout, you must account for the office space needed for handling administrative duties, ample openness for loading and maneuvering vehicles, and enough room to store heavy-duty machinery and tools. You'll also need to plan a front desk space and a customer waiting room.
In addition to planning for your present set-up, it's also critical to think about your auto shop's future. Will you soon need larger vehicle lifts to accommodate the surge of electric vehicles (EVs) entering the market? Do you plan on servicing heavy-duty vehicles that require more space?
Don't overlook these details and end up limiting future operations because of restricted space—you don't want to lock yourself out of the potential to take on new contracts in the future. It's better to have more than you need than to need more than you have!
Prioritize These Critical Safety Factors
You always need to prioritize safety during the design phase.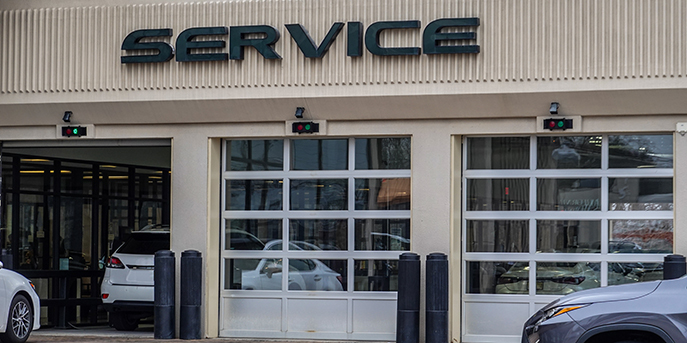 First, consider your lighting. Mechanics who can't see well are more likely to have accidents and make procedural mistakes. Additionally, low-hanging light fixtures can hinder a technician's ability to work safely or hinder operation. The best lighting for auto shops is extra bright and out of the way of the general workflow.
You'll also need to think about the width and height of your bay doors. You want the doors to be as wide and tall as possible while remaining energy-efficient. Larger doors mean more expenditure on interior climate control, but they also decrease the probability of vehicle-damaging entries and exits.
Next, consider the ceiling height of your shop. Is there ample room to operate a crane when needed? Is there ducting that will hinder progress? Of course, more ceiling height with fewer obstacles is better—low ceiling height can completely disallow certain operations.
It's also vital to have a smart system for tool and equipment storage. You don't want potentially hazardous obstacles for your mechanics to maneuver around. 
Your floor should be the correct thickness to accommodate any vehicle lifts you're installing, and it's critical to add an epoxy coating to your floor to increase its durability, and resistance to chemicals and slips. 
Lastly, ensure you have well-marked emergency exits and maintain clear paths to them.
Don't Forget About Your Parking Lot
An intelligent auto shop layout also accounts for ample parking room for customers, employees, vehicles waiting to be serviced, and vehicles that have already been repaired and are awaiting pick-up.
Parking lot security also matters. Are there cameras, proper lighting, and other security measures that make customers feel relaxed about leaving their vehicles there? And do you have adequate parking spaces for individuals with disabilities?
Ensure Flow & Production Efficiency
As we mentioned earlier, it's important to design your auto repair shop layout with maximum safety, efficiency, and production in mind. One key method for ensuring all three is to limit wasted movements and unnecessary repetition. Also consider:
Having dedicated bays for different services (oil change, brake service, wheel alignment, etc.).
Having a reserved bay for EVs with specialized tools, all organized and ready for use.
Ensuring enough overhead doors for simple vehicle access.
And most importantly, it's crucial to ensure your layout includes at least 25 feet of center aisle space, allowing more accessible and safe vehicle movement. Plus, it limits the need for opening and closing bay doors, which strongly affects climate control during extreme temperatures.
Always Think Ahead
It's more important now than ever for owners to design their auto shops with future expansion in mind. The automotive market is seeing big changes in 2023, and the future will, no doubt, continue in this direction, especially due to the government's push for electric vehicles and other sustainability initiatives.
Do you or will you need a special lift installed in your shop to accommodate EVs or hybrids?
Most standard auto lifts can't handle EVs due to their large, heavy batteries and larger-than-average frames. You will need a special EV auto lift, specialized tools, and additional safety equipment to continue meeting the needs of your evolving customer base.
Use a Design Tool to Better Visualize Your Space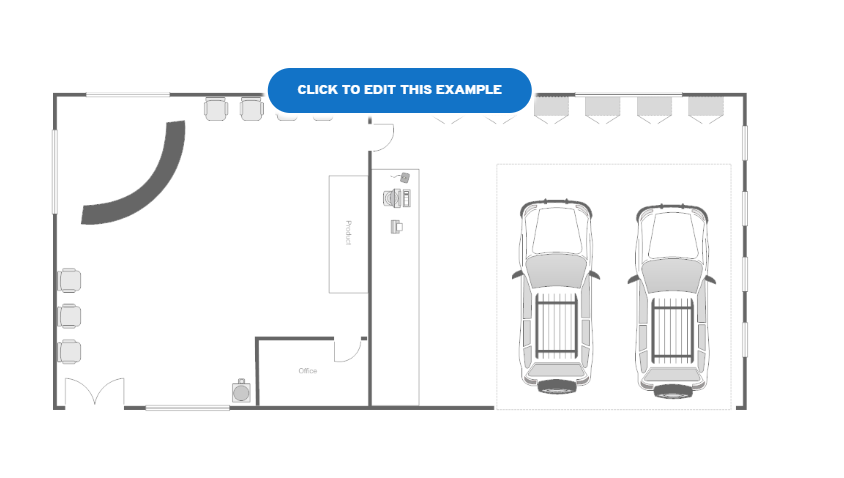 If you're in the process of designing a new floor plan or enhancing your shop's current design, a feature-rich auto shop design tool is a huge benefit.
With a fast click, you can add or move walls, doors, windows, equipment, and fixtures. A large template gallery and easy-to-understand interface make it simple to physically visualize your design layout ideas.
Get Help From a Professional
Lastly, get design help from a professional. Allied is one of the oldest and largest regional vehicle service equipment distributors. Based in Ann Arbor, MI, we sell and upgrade automotive lifts, wheel service equipment, and air compressors. We also provide design assistance to auto shop owners throughout the state. If you have questions about facility design or want to learn more about our capabilities, please contact us today.