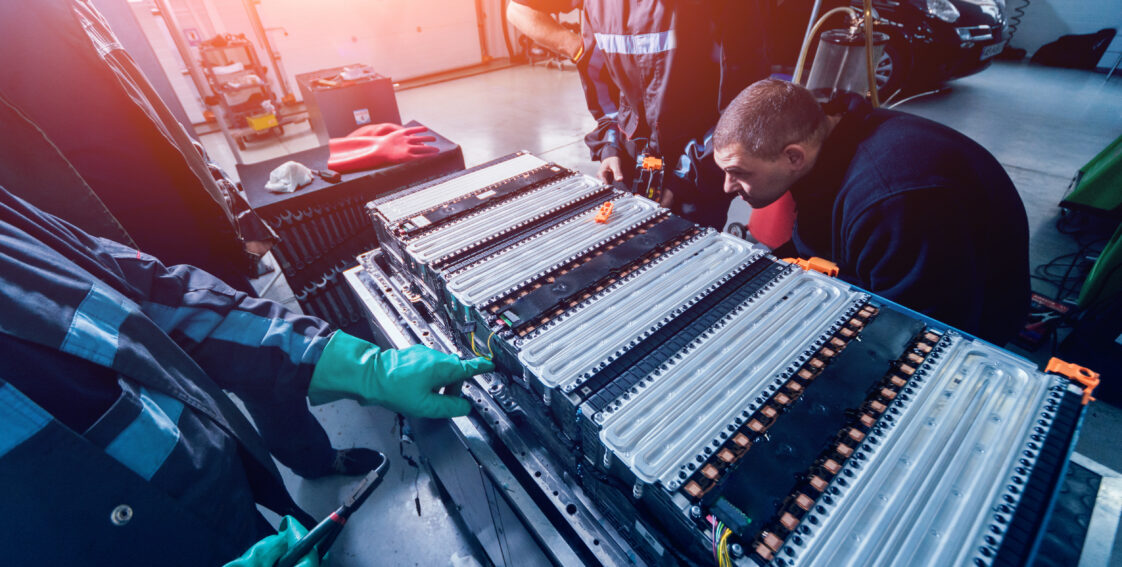 Electric Vehicle Servicing: How to Prepare Your Auto Shop for the Transition to EV
Dozens of new EV (electric vehicle) models are being planned for launch by 2027, and the government has begun its push toward normalizing electric vehicles.
All of this means that forward-thinking auto shop owners are thinking about how to accommodate the potential increased demand for electric vehicle servicing.
If you're one of these auto shop owners, keep reading this guide. We'll discuss what types of equipment you'll need, space requirements, and more. 
Schedule Safety Training for Your Technicians
While there are many similarities between gas-powered and electric vehicles, there are also various differences. That means that additional training is required to ensure that technicians not only know how to service EVs properly but also understand proper safety protocols that will help them avoid injuries.
Currently, there's no standardized requirement for mechanics to be EV-certified, but it's likely that they'll need to be in the future. Plus, certification will increase your customers' peace of mind.
Invest in the Right Tools & Equipment
Of course, like gasoline-powered vehicles, electric-powered vehicles have to be routinely serviced and maintained to ensure consistent performance and safety. However, auto shops set up for servicing only gasoline-powered vehicles will be unable to service EVs effectively.
There's going to be an investment required to modify your facility to accommodate EV servicing.
Let's dive deeper into each type of equipment that your auto service center will soon need.
Electric Vehicle Lifts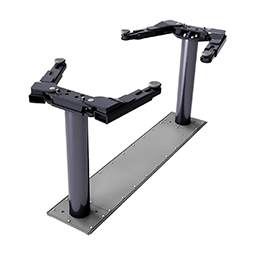 You can't use your standard vehicle lifts to elevate EVs. Most electric vehicles are heavier and lower to the ground than their gasoline-powered counterparts. Electric vehicle lifts have larger bases to allow simplistic access to difficult-to-reach lifting points on the vehicles, which makes the procedure safer. Attempting to raise an EV with a conventional auto lift can cause damage to the battery and/or other components.
Allied Inc. offers three exceptional Rotary EV lifts: SLW210, SLW212, and IG210W.
SLW210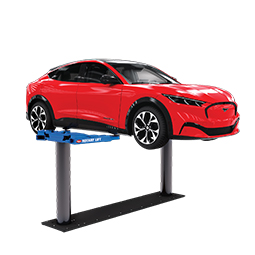 The SLW210 Smartlift® is available in RA (round adapters) and TA (truck adapters) models, each capable of lifting up to 10,000 pounds, or 2,500 pounds per each of its four arms. Its rise time is 53 seconds, and descent takes about 24 seconds. This rotary EV lift's overall width is 119.625 inches and requires at least 88.0625 inches of drive-through clearance.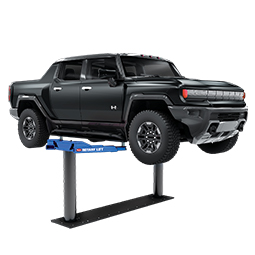 SLW212
Also available with SmartLift® technology, the SLW212 can lift up to 3,000 pounds with each of its four arms (12,000-pound maximum). You can use this lift for EVs, hybrids, exotic cars, domestic passenger vehicles, and even light- and medium-duty trucks. Like the SLW210, a full lift requires 53 seconds, and lowering takes 24 seconds. Its overall width is 119.625 inches.
IG210W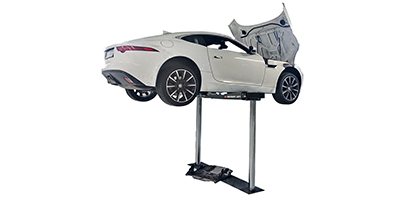 The ALI Gold-certified IG210W inground lift is purposely designed for servicing sports and electric vehicles. It lifts up to 10,000 pounds and rises to 77 inches, making it simple for technicians to work comfortably. And, like the SLW210 and SLW212, it fully lifts an EV in 54 seconds and lowers it in 30.
Battery Lifts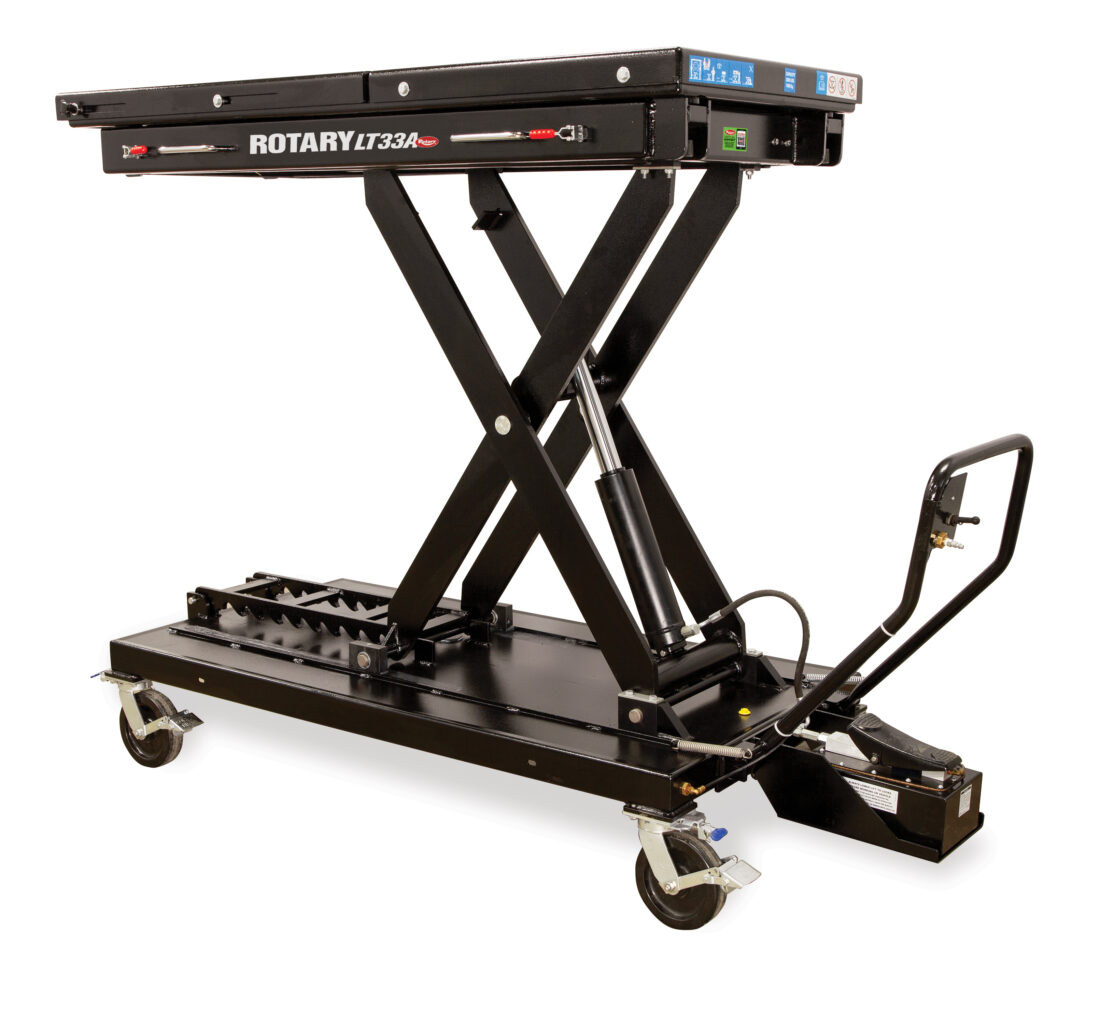 Battery lifting tables are modified hydraulic scissor lifts specially designed for servicing batteries. EV batteries are much larger and heavier than traditional automotive batteries, some weighing more than 1,000 pounds, so having the proper lifting equipment is crucial. Rotary Lift's LT33A is an excellent battery lift option that allows shop owners to service both electric and gas vehicles efficiently.
Charging Stations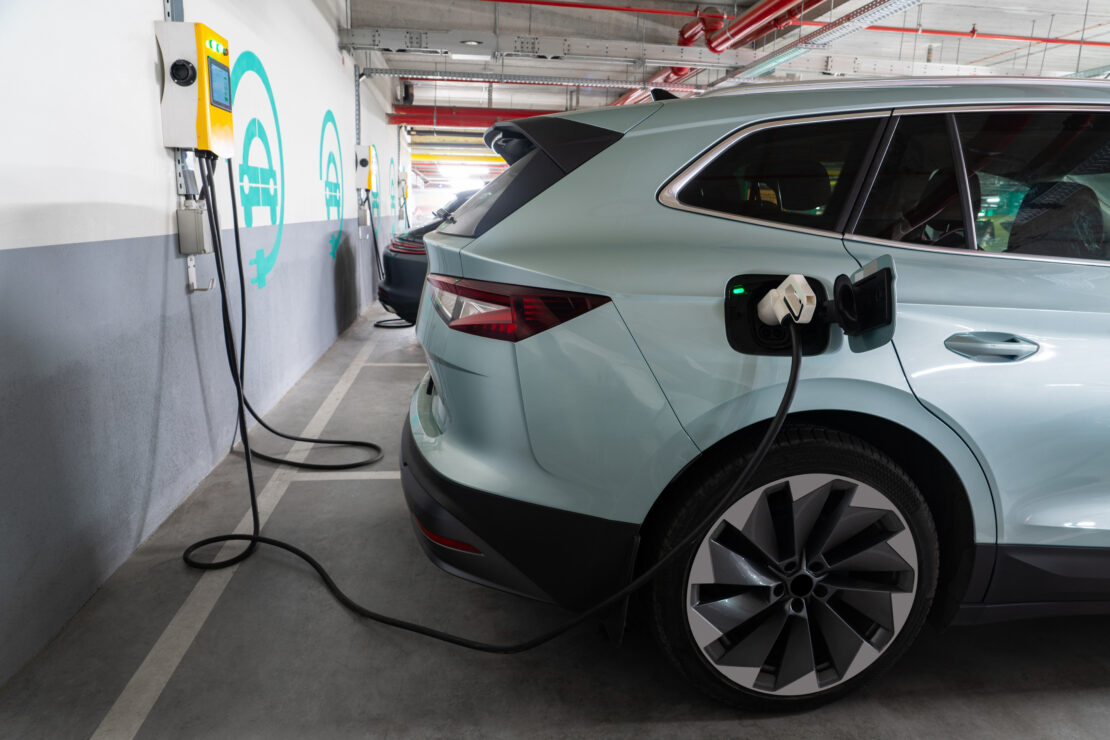 In the near future, all automotive shop owners should have at least Level 2 or 3 charging stations available to charge batteries when needed, as well as cable testers and portable chargers.
Insulated Tools & Storage Areas
Handling and servicing EV batteries and other components can be dangerous. Your technicians need to wear personal protective equipment (PPE), including Class 0 insulated rubber gloves, and use insulated tools designed for high-voltage electrical work. Your shop must also be equipped with properly insulated, climate-controlled storage areas for safely housing EV batteries, inverters, converters, and other components.
Electrical Test Tools
To service electric vehicles properly and safely, your mechanics are going to need specialized tools, including:
Multimeters
High-Voltage Probes
Insulation Resistance Testers
Insulated Tools

Pliers
Screwdrivers
Wire Strippers
Ratchets
Sockets
Wrenches
Ensure You Have the Space
You're going to need at least one separate bay or area for EV servicing, so make sure that your shop has the necessary space. Also, ensure you have adequate floor space and ceiling clearance for your new EV lifts and battery lifting tables. And, again, you'll need room for charging stations, diagnostic equipment, and insulated, climate-controlled storage areas.
Make Smart Facility Modifications
You'll need to make intelligent choices about how to modify your automotive shop for EV servicing. Some key areas to focus on include:
Ventilation: You may need to upgrade your ventilation system because electric vehicle batteries can off-gas under certain atmospheric conditions.
Insulation: Everything in your electric vehicle servicing area should be insulated to prevent shocks and electrocution.
Safety Signs: Place "high voltage" signs throughout your facility to help protect your mechanics and customers.
Fire Extinguishers: Ensure you have adequate fire extinguishers on the premises in case of an electrical fire.
Furthermore, you'll need to ensure your auto shop's electrical system is properly set up to handle the additional load required for charging stations, EV and battery lifts, and other electrical equipment you will need.
Let Allied Be Your Ally During the EV Transition
For many shop owners, transitioning to EV servicing can be overwhelming, but you have a friend in the industry. Allied, Inc. is a leading supplier of automotive service equipment, including heavy-duty standard and EV automotive lifts, air compressors, brake lathes, tire changers, and wheel alignment machines. We also offer professional facility design services to help you transition your shop to handle hybrid and electric vehicle servicing.
Contact us today for help selecting the right equipment or facility redesign assistance.